Thursday, Apr 25th - 8:00 p.m.
Free End of Season Party & Blizzard Of Aahhh's Ski Movie
The Original Bad Boys of Skiing – Greg Stump's posse exposed the world to extreme skiing and backcountry cliff jumping. Come experience this amazing ski film on the big screen. Celebrating it's 30th year. Recut with bonus footage. Win swag. Free half-pints for ladies from 9-11 p.m. and $3.50 Pints, Fireball and Jager for everyone.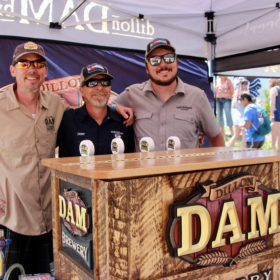 Saturday, Jun 8th - 12:30 pm
9th Annual Dillon Beer Fest
Join us at the Dillon Amphitheater overlooking Lake Dillon for the 9th Annual Dillon Beer Fest featuring Colorado's breweries. 12:30-4 p.m. Get Tickets here. A portion of the proceeds goes to the Colorado Brewers Guild which assists brewers and breweries in the state. Come by our booth and say hello!