Thursday, Dec 12th - 8:30 pm
Roadless – Premiere of Jeremy Jones' New Film
Teton Gravity's film Roadless features Bryan Iguchi and fellow snowboarders Jeremy Jones and Travis Rice exploring an untamed part of Wyoming on a 10-day human powered expedition. $8 at the Door gets you in and entered to win gear. See the trailer here. They trekked deep into the Yellowstone wilderness in search of groundbreaking first descents in the most remote region of the lower-48. World-class riding in one of America's last wild places. And it's Ladies night with free half-pints for ladies and $3.50 pints, fireball and Jager from 9-11 pm!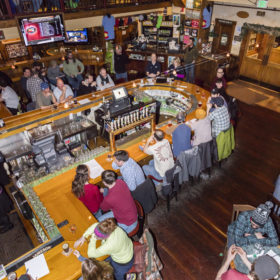 Wednesday, Dec 18th - 9:00 pm
Free Live Trivia
Hosted by our own Steven A who devises the custom questions. Five rounds. Win fun DAM prizes. And its Girls Night Out with free half-pints for ladies from 9-11 p.m. and $3.50 pints, Jager and Fireball.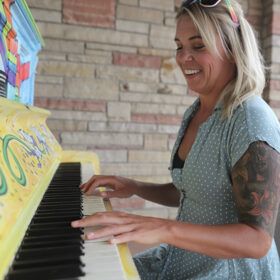 Thursday, Dec 19th - 9:00 pm
Free Piano Bar with Christine Hetfield
Christine Hetfield from Evergreen entertains with piano and vocals, a bit of fiddle, jokes, toasts, and high-energy crowd participation. Requests and sing alongs step up the energy! Click here to see her website. Plus it's Girls Night Out. Free half-pints from 9-11 pm for ladies plus $3.50 Pints, Fireball and Jager for everyone.
Tuesday, Dec 31st - 9:30 pm
FREE New Year's Eve 80s Dance Party
Dance your way into 2020 with DJ Felicity spinning your favorite 80s dance tunes. Get out your 80's gear and join us for this New Year's Eve Bash. Champagne Toast at midnight and party favors included. New Year's Eve dinner specials served 5-10 p.m. Regular menu also served. NO COVER. We all just wanna have fun… Big hair, spandex, metallic dresses, ripped knees, lacey shirts, leg warmers, neon colors, cut-off sweatshirts, mullets, pony tails – give it your best shot. Music starts at 9:30 pm