CROWLERS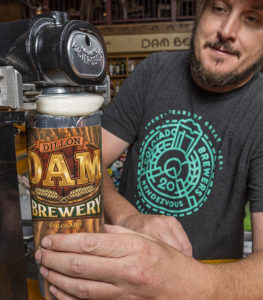 It's a Can, It's a 32oz Growler — It's the Crowler!
Pick any beer on tap (except for the Brewmaster's special stash) and see the bartender can it right before your eyes. One BIG DAM CAN of beer. It's freshly canned and the exact flavor that you want NOW. Fun for parties, gifts and just to take home. Prices include the can.
32 oz Regular-$7.50
32 oz Premium- $10
32 oz Ultra- $15
Bottles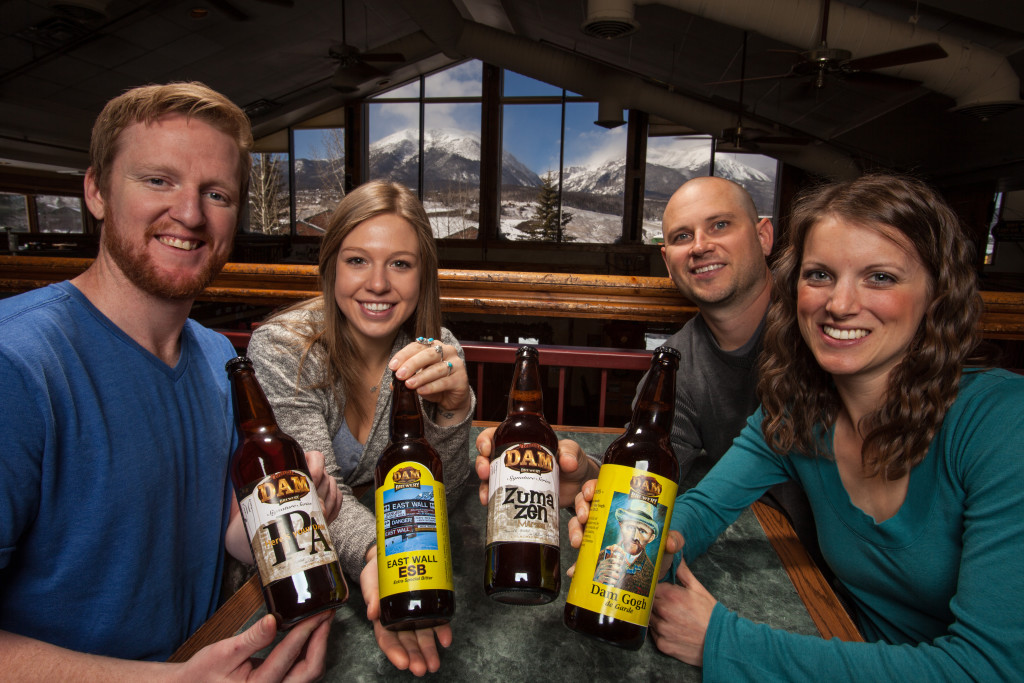 22oz Limited Edition Bombers!
Available only at the Dam Brewery. We do limited edition bottling of the rare seasonal and specialty craft beers, but also keep Here's Your DAM IPA, Exit 205 Session Ale and McLuhr's Irish Stout available. Great for parties and gifts. The rare flavors change often so you can always take home something new.
Some styles are only available in a limited run of 200 bottles. Follow our Twitter account for bottle release dates.
1 Bomber – $6-$15 Price based on the complexity and rarity of the beer
Six-Packs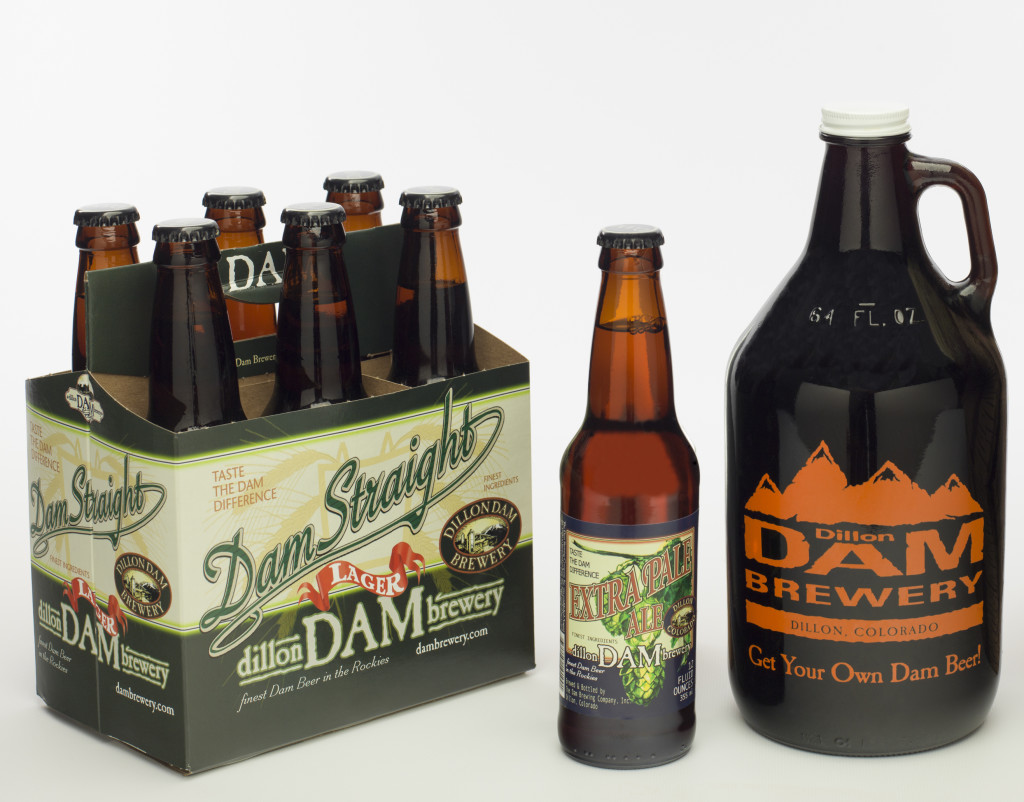 In six-packs we bottle Dam Straight Lager, Sweet George's Brown Ale and Extra Pale Ale. Available at the Dam Brewery and other Colorado liquor stores.
1 Bottle of Beer – $2
6 pack of Beer – $9.25
Case of Beer – $33.95
Growlers and Kegs
Enjoy most Dam Beers when you choose these to-go containers. Very rare beers are available only in snifters or pints to allow more in-house guests to enjoy them.
Call ahead to reserve your keg. (970) 262-7777
Growler: Holds 1/2 gallon.
We offer four types: BPA free PET plastic, glass, stainless and HydroFlask Double Wall.
Empty Growler: Free 2017-18 Holiday Growler – or $6.95 to $63.95
Signature Regular Flavors
1st Fill $12.50, Refill $10
Premium Growler: Our seasonal beers.
1st Fill from $17.50, Refill from $15.
Ultra Growler: Small batch, specialty beers.
1st Fill from $27.50, Refill from $25.
Kegs – Reservations Recommended
(Requires $100 Deposit on Keg & Tap)
5-Gallon Keg: $45
5-Gallon Premium/Seasonal: $50
15.5-Gallon Keg: $115
15.5-Gallon Premium/Seasonal: $125