Thursday, Nov 21st - 8:30 pm
Winterland – TGR's New Film
Don't miss the Premiere of Winterland, Teton Gravity Research's new film. It's a celebration of ski and snowboard culture. Sliding on snow is a special gift. A relationship between earth and sky. Across the globe this magic has left its mark. Check out the trailer here. $8 bucks at the door includes a raffle ticket. Win gear from our good friends at Christy Sports plus other swag. Get stoked for the season…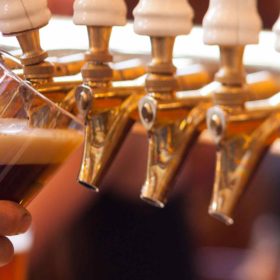 Tuesday, Dec 10th - 5:00 p.m.
Tap It Tuesday
5 Gallon Keg of the Brewmaster's Special Stash tapped at 5 p.m. $5 Half-Pints While They Last. December 10 – TBA!
Thursday, Dec 12th - 8:30 pm
Roadless – Premiere of Jeremy Jones' New Film
Teton Gravity's film Roadless features Bryan Iguchi and fellow snowboarders Jeremy Jones and Travis Rice exploring an untamed part of Wyoming on a 10-day human powered expedition. $8 at the Door gets you in and entered to win gear. See the trailer here. They trekked deep into the Yellowstone wilderness in search of groundbreaking first descents in the most remote region of the lower-48. World-class riding in one of America's last wild places. And it's Ladies night with free half-pints for ladies and $3.50 pints, fireball and Jager from 9-11 pm!