Thursday, Mar 29th - 10:00 pm
Free Comedy Night
LOL at the Dam Brewery with three Denver-based comedians Harris Alterman, Cody Spyker and John Tole. Host Harris Alterman has performed at The High Plains Comedy Festival, San Francisco Sketchfest, The Cinder Block Comedy Festival, Beast Village, and on the well-known show 7 Minutes in Purgatory. Cody Spyker co-hosts the podcast Ice Cream Social that features Colorado and nationally touring comedians. She's performed at the Crom Comedy and High Plains Comedy Festivals and hosts the monthly eTown Comedy Live! showcase in Boulder. Headliner John Tole is a comedian, writer, voice actor, philosopher and metal head. Featured on Sirius XM and profiled by Vice for the triumphant return of his band, Pitboss 2000 as they celebrated releases for "The Cult of F*** Yeah", "The Overview Effect" and "The Witnesses of Elsewhere". Tole has comedically rocked the stages at Oddball, SXSW Interactive, Fun Fun Fun Fest, Limestone and multiple Moontower Festival appearances. Plus it's Girls Night Out with FREE half-pints for ladies from 9-11 PM and $3.25 Pints, Fireball & Jager for everyone.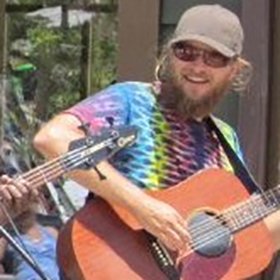 Thursday, Apr 5th - 9:30 pm
Free Open Mic Night
Free Open Mic Night hosted by guitarist Levi Corrigan from High 5. Great local musicians drop in. For musicians 21 and over.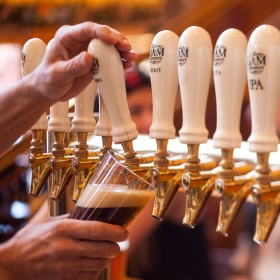 Tuesday, Apr 10th - 5:00 pm
Tap It Tuesday
5 Gallon Keg of the Brewmaster's Special Stash tapped at 5 p.m. $5 Half-Pints While They Last. Apr. 10 — TBA.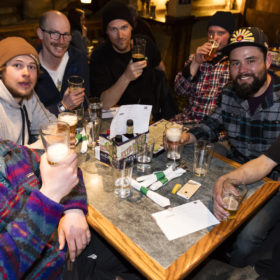 Thursday, Apr 19th - 9:00 p.m.
Free Live Trivia
Free Live Trivia hosted by our own Steven A, who crafts the custom questions for the five rounds. Bring your team and win fun DAM prizes.