Thursday, Mar 30th - 9:30 pm
Free Live Music with Meniskus
Rock Nouveau music. This Colorado trio of Ryt, EO and Bardusco weave all their diverse flavors into a cohesive, powerful and unique sound. The influences of popular rock bands, as well as the rhythms of Latin grooves and European techno/house music have found new life in the music of Meniskus.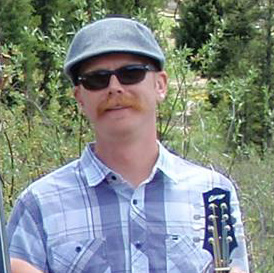 Thursday, Apr 6th - 9:30 p.m.
Free Open Mic
Free Open Mic Night. Hosted by mandolin player Dru Griffin from Local Folk. Stop in to see some fun musicians or join in the session. For musicians 21 and over.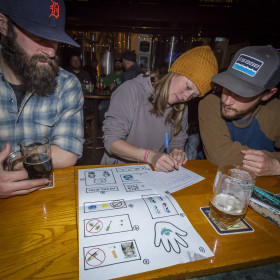 Thursday, Apr 20th - 9:00 p.m.
Free Live Trivia
Live Trivia hosted by the Dam's own Steven A. — who creates the custom questions. Five rounds. Win fun DAM prizes.